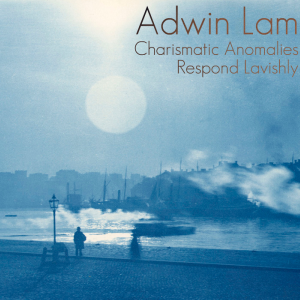 First track pack of 2011. BUT DID YOU KNOW? this project actually began on July 22, 2010? Yeah! At first, when the opening track was requested I was pretty skeptical about the song; I actually didn't like it that much. After a while, there weren't any more requests…and I placed this compilation in hiatus/canceled mode. Just another example that time can change things; "Simply…" is one of my favourite songs to play now, and look at what has materialized!
But yes, if you haven't noticed yet this album is titled Charismatic Anomalies Respond Lavishly; CARL for short. All album credits/info can be found on the README (txt). You might be wondering why I'd record a song twice on one compilation. The answer is that its an entirely different style. All the songs on this compilation are in a different style than their original counterparts; I encourage you to check out the original renditions (and support those artists if you like their stuff)! At the same time, I hope you enjoy the new direction I take the original material; your feedback and constructive criticism would be appreciated, as always.
You may also notice that there is a little less noise this time around (I think…)! No, I haven't upgraded any of my equipment…I'm still using my no-name brand karaoke mics. Correction: My DAD'S karaoke mics. Maybe one day I'll get around to picking up some AT2020's? "Simply…" was recorded using Blacky Chan/Citrus (hence the really smooth tone), while everything else was with Scotia.
Thanks for reading all this, now go enjoy! Or, if you're reading and listening…continue enjoying! And if you're the Carl this compilation is part of: Smile, you're a little more immortalized. Hope this doesn't cause your ears to F10 Rage Quit.
Full album download (includes readme and album art)
All other recordings can be found on the Media page.

(No Ratings Yet)

Loading...